Introducing: The 1Analytic Difference for IT and Finance Staffing Solutions.
1Analytic Solutions's IT and Finance Staffing Solutions Deliver Performance When Performance Counts.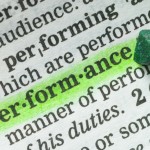 1Analytic doesn't just broker talent – we provide partners.  Our resources come from deep partnerships developed over years of consulting with companies from the middle market to the Fortune 50.  Our first-hand experience developing solutions with our clients allows us to identify top talent in the financial, information technology, and P3M (portfolio, program, and project management) spaces.
Our business is simple: 1Analytic Solutions provides IT and finance staffing solutions.  Simply put, we partner with companies that need the right resource, in the right role, at the right time.  We believe speed in placement translates directly to speed to market, which is why we do our best to ensure that the investment you make in staffing your projects is utilized correctly. 1Analytic is located in the Chicagoland area, is easy to do business with, and is dedicated to offering the following:
Specialist resources in the fields of Finance and Accounting;

CFOs
Controllers
Finance Managers
Finance Project Managers

Business Analysts and Project Managers;
Technical and IT staffing resources; and
The knowledge about your business to get the job done quickly.
Because we know your business we are in a unique position to deliver results.
We would love to hear from you!  Please contact us with questions on how to move forward.